The walls are tumbling down
LD49 - Unstable
---
About
An action roguelike with lots of monsters and cool items! Made in 48 hours for Ludum Dare 49.
This game is dedicated to all folks who enjoy games like The Binding of Isacc, Nuclear Throne or Enter the Gungeon. <3
Here's a gif for your pleasure: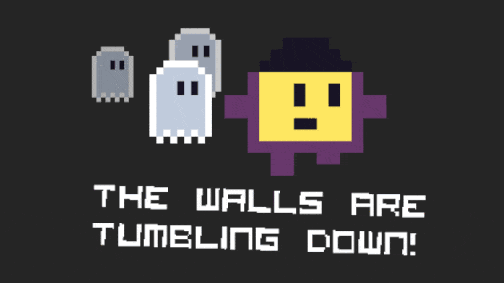 Play the game on itch.io:
How to play
Pick up all coins to proceed to the next level
WASD or Arrow-Keys to run
Mouse to aim and shoot
Mouse wheel to switch weapons, if you bought one
No reload button. Sorry...
Features
Hardcore roguelite action
Procedural map generation
Unstable walls ;)
Multiple monster types
3 weapon types
Shop with upgrades
Dirty sound effects
Awesome screen transitions
Tech
Godot 3.3.2
Asesprite
Paint.NET
LabChirp
Other Releases
→ Windows Release (Download, 14MB)
→ Linux Release (Post Jam) (Download, 14MB)
→ Source Code on Github
→ 2-Minute development timelapse